Marketing, Social Media and Website Management/Development
When a potential client (like you) contacts me I like to set up a meeting either one on one or via Skype or phone so I can get a good understanding of what your wants and needs are and what you are currently have in place.  I then put together an  individually tailored, customized proposal with a couple different options for levels of commitment and packages.  I offer very reasonably priced rates to suit every budget and fulfill all of my client's social media, websites, advertising and marketing needs.
All you have to do is pick up the phone and call me at 716.704.6355 or email me at info@heatherjsullivan.com and I will set up your FREE one on one consultation so we can go over what your needs might be.
Private One-on-One Social Media Consultations
Do you want  to manage your own social media accounts but feel you need a refresher or lesson on tips, tricks and strategies?  Click here for more information about my private consultations.
Speaking Engagements and Seminars
I am available for various speaking engagements and interactive seminars..see more here. Listen to me as the Featured Guest on espn1520am, The  WNY at Work Show where I talk about Social Media and the importance of utilizing it in your small business.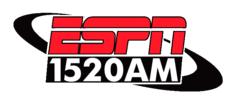 Business or Career Transition Coaching
Do you have your own business but just can seem to move it forward to the next level?  Are you feeling stuck or worse yet know that you are struggling with blocks that are keeping you from making your business grow?  Or are you sitting in a 40hr a week job with a business in your heart that you want to get started but just can't seem to get your "ducks in a row" to take that leap and become the entrepreneur that you are destined to be?  I can help.  I am a Certified Personal Success Coach and want to coach you through attaining your business goals and dreams.  I have various coaching packages available that suit a variety of budgets and needs.
Contact me now at 716.704.6355 or email me at info@heatherjsullivan.com for more information.