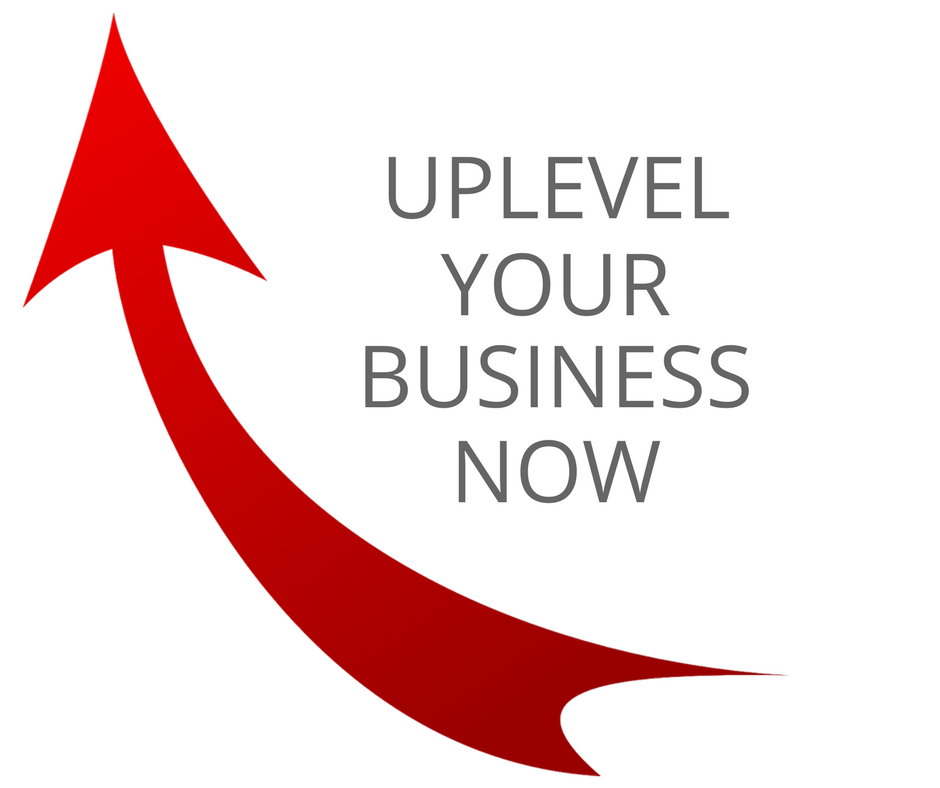 UPLEVEL
~ "To transform and grow in an area previously stagnant."
~ "Inspired strategic action creating greater capabilities."
Smart Goals
Set realistic business goals whether it is increasing profit, launching a new product line, hiring employees or restructuring.
Accountability
It's great to set goals but this forum will encourage you to be accountable for the goals that you set and to work through the blocks that hold you back.
Resources and Support
Tools, exercises, expert speakers and an open forum setting will provide you with a plethora of support and resources to help you reach your business goals.
UPLEVEL YOUR BUSINESS
Have you recently started a new business?
Or do you already have an established business but would like to increase profits and grow?
Are you feeling stuck, alone and frustrated to move forward? Or perhaps you feel you could use some support and a solid sounding board …
"Uplevel Your Business" can help you set and reach positive goals for your business in a supportive, non-competitive environment.
This 6 month Mastermind and Accountability Forum will help you to realize your goals for your business growth and encourage you to achieve those goals through group interaction, tools, exercises and expert speakers so that you can continue to gain success in your career.  See your confidence and skill set grow!
What does this forum series include:
A monthly forum style meeting (approx. 2hrs in length) for 6 consecutive months
A non-competitive environment where it is safe to give and receive feedback and peer support
A limited number of participants for a more personalized experience
Tips, tools and exercises to help you develop new skills, ideas and attitudes to help you elevate and expand your business
Goal setting and accountability
Expert guest speakers on various topics that affect your business such as book keeping, marketing, contracts etc.
A new session will be starting soon….stay tuned for details!
Investment and Payment Options
Your investment for this 6 month series is $140.  Payment plans are available.
If you register and pay in full by the Early Bird date you will receive a discounted rate of $120.
Personal checks are accepted.  If you would like to pay with a personal check, please email me here with your choice of session (morning or evening) and I will reply with confirmation and payment mailing information.
Spaces are limited…register now!
6 Monthly Forum Style Meetings

A Non-Competitive Environment

Tips, Tools, Exercises and Feedback

Goal Setting and Accountability

Expert Guest Speakers

Invitation To Join The Uplevel Mastermind Facebook Group
6 Monthly Forum Style Meetings

A Non-Competitive Environment

Tips, Tools, Exercises and Feedback

Goal Setting and Accountability

Expert Guest Speakers

Invitation To Join The Uplevel Mastermind Facebook GroupPremium

First Payment of $80 Due Upon registration

Second Payment of $65 Due on the 2nd session
Option 3
Uplevel Series + One On One Business Coaching
If you are stuck or unsure of how to IGNITE, GROW and ELEVATE your business, this premium package is for you!

6 monthly forum style meetings including everything in Option 1, PLUS

6 Individual 60 minute Business Coaching Sessions (offered once a month)

Intensive Focus on Overcoming Your Blocks and Obtaining Your Goals

Additional Tools and Exercises To Get You Moving Forward and Reaching Your Business Goals

Weekly Email Support and follow up

You Save Over $140 From Regular Coaching Session Pricing

First Payment of $250 Due Upon registration

Payments of $100 Due the following two consecutive months

This program requires a commitment from you to always put your best effort forward into setting and achieving your business goals…YOU CAN DO THIS – NO EXCUSES!
 Commonly Asked Questions?
Do you allow more than one member with the same type of business to participate in this forum series?
I try to allow only one person from one type of business to attend a series and it is first come first served. I will allow more than one retail business if they are selling a different type of retail.  For example I would allow a ski shop and a pottery shop but not two ski shops unless they were in agreement. If I do have someone who would like to join who is in the same type of business as somone who has already signed up I will ask the first person who signed up, in confidence, if they are comfortable with the other person attending the series also.  They have first choice and if they are not comfortable then I will offer a different series time slot to the second person or have them added to a wait list for the next series to begin.
Do I need to worry about another member of the group stealing or sharing my ideas?
No, I believe that you do not have to worry about that.  I do my best to provide a postive, safe, respectful environment where all members are encouraged to share thoughts and give feedback to other members.  Every member of the group must sign a confidentiality and non compete agreement at the beginning of the first sesion before we start talking about our businesses.  This is a safe and supportive environment and any member who is not respectful of the other members or violates the agreement will forfiet their investment and will be requested to leave the group.
Can you guarantee that my business will grow and prosper from being in the Uplevel Your Business series?
No, it would be impossible to make that guarantee as the results that you will acheive from this series are directly related to the goals that you set for yourself and your level of committment to completing those goals.  I am fully confident in, and have personally experienced, the huge amount of value that is received from this forum type of class where you are giving and receiving feedback and being held accountable to the group for the goals that you set.   I belive that you will be amazed at the skills, confidence and resources that you will gain from the Uplevel Your Business class.
More Questions?
If you have more questions that you would like answered before you sign up please don't hesitate to call me at (716)704-6355 or send me an email. info@heatherjsullivan.com